Crest Industries announces structural changes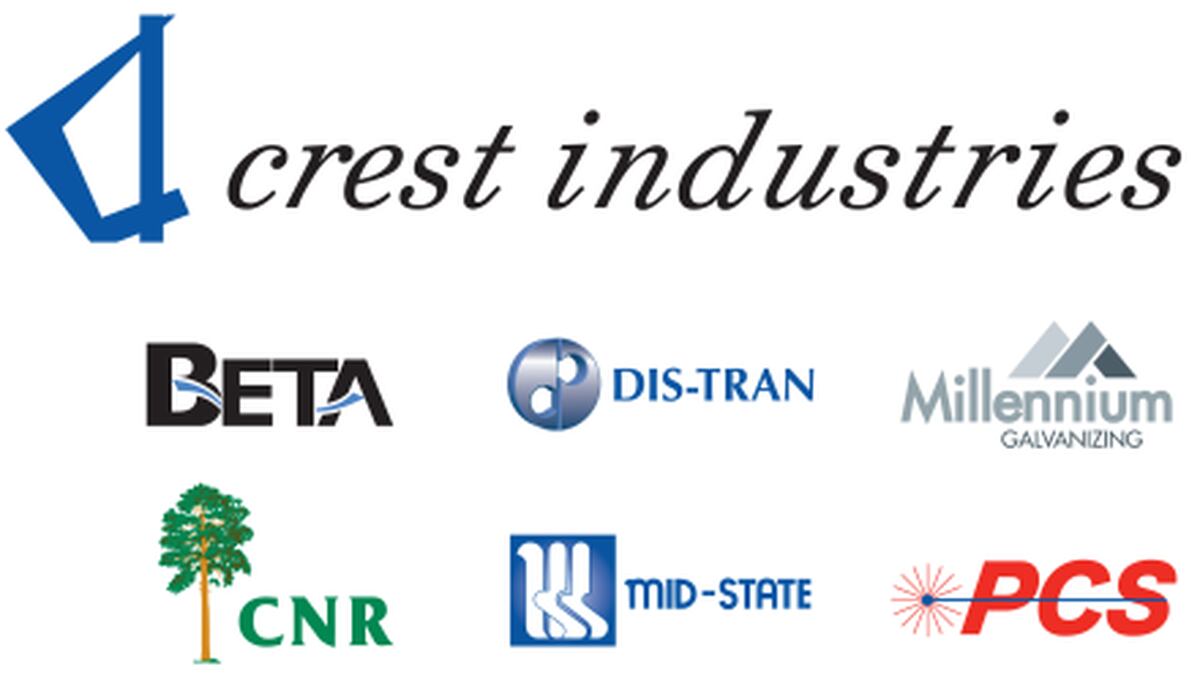 Published: Feb. 1, 2016 at 12:00 PM CST
Crest industries' Chief Executive Officer Kenny Robison announced Monday that he has named several company leaders to new roles.
"To support Crest Industries' continued growth and movement toward our 2020 vision and beyond, I am excited to announce some key leadership and organizational structure changes," Robison said.
John Doggett has been named Chief Administrator Officer, Dennis Wimmert promoted to Chief Operating Officer of Crest's Electric Power Delivery (EPD) platform and Matt Purser appointed as interim Chief Operating Officer of Crest's Energy, Petroleum, Industrial, and Commercial (EPIC) platform.
Doggett assumed the role of CAO leading Legal, Program Office, Shareholder Relations, Crest Properties and Crest Natural Resources. His responsibilities include activities relating to executive recruiting, corporate strategy and acquisitions as well as day to day leadership of the functions mentioned. Additionally, Doggett is serving on the Crest Industries Board of Directors.
Doggett joined the Crest leadership team seven years ago after 20 plus years in private legal practice. He was Crest's first in house counsel and built the Crest legal department. He served as EVP Legal and Organizational Development before assuming the position of COO of Crest Operations. Doggett was instrumental in developing and staffing Crest's Program Office/Mobile Executive Talent Pool (METP).
Wimmert moved to the role of COO over the Electric Power Delivery (EPD) platform which includes Beta Engineering, DIS-TRAN Overhead Solutions, DIS-TRAN Packaged Substations, DIS-TRAN Steel and Mid-State Supply.
Wimmert joined the Crest Program Office/METP in 2014 after a successful 33 year career with Procter and Gamble. During that tenure, he led multiple organizations in the U.S. and globally in Operations Management, Logistics, Engineering, Project/Program Management, HR, and Global Equipment Platform Management.
Wimmert has most recently been the Program Office Lead at Crest and has demonstrated strong leadership skills since he joined the company. From the Program Office, he has provided consultative leadership to DIS-TRAN Packaged Substations', PSS startup and DIS-TRAN Steel. Wimmert has also supported strategy development and deployment across the company.
Purser is interim COO for Energy, Petrochemical, Industrial, Commercial (EPIC) platform which includes Millennium Galvanizing and PCS. Purser will continue to lead our merger and acquisition efforts from the Program Office.
Purser joined Crest's Program Office/METP in 2012 after 25 years in multiple industries including public accounting, banking, technology solutions and medical services. Purser previously served as the CFO and EVP of Operations for an international technology solutions provider based in Dallas. In addition,
Purser has participated in more than 30 acquisitions throughout his career. Since joining Crest, he led the PCS acquisition start-up as well as project management of the Millennium Galvanizing start-up.
Kenny states, "These moves will put our leadership resources where we can take full advantage of our opportunities and bring our bold visions to reality."
About Crest Industries:
Founded in 1958, Crest Industries is the parent company of privately held, vertically integrated companies based in Louisiana, with offices in California, Indiana and Pennsylvania, and a production facility in Vancouver, Washington. Primarily supplying goods and services to the electric utility industry throughout the U.S. and abroad, Crest owns and manages extensive forest lands in Louisiana and Texas and operates electrical wholesale distribution facilities throughout Louisiana. For more information, visit www.crestoperations.com.